Non-Contact Radar(80GHz)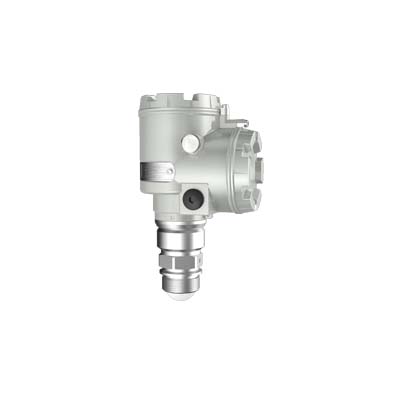 CPR6400 with thread version antenna for liquid
The CPR6400 with thread version antenna is a radar sensor for continuous level measurement of liquids with slightly aggressiveness. It is suitable for level measurement in storage containers, reactors and process vessels. The small fitting enables the installation in small vessel openings.
Application
Metallic solution, concentrated sulfuric acid, water, waste water, edible oil ,alcohol, beverage.
Suitable for application of media with slightly aggressiveness
Vessels difficult conditions of little foam, agitator and condensation.
Applicable for storage vessel, dosing vessel reactor with agitator, buffer vessel, by pass tube and guided wave tube.
Feature
IsoLens technology(Patent technology). Isolated emitting and receiving signal enable full range measurement.
Unaffected by buildup, condensation.
316L SS thread type integrated antenna.
High pressure up to 20 bar
High plant availability and maintenance-free
Dual chip design system
Specifications
Measuring range 0 ~ 30m
Response time <2s
Resolution 1mm
Deviation ±2mm
Repeatability ±1mm
Frequency 80GHz
Beam angle Min.3°
Ambient temperature -40℃ ~ 70℃
Process temperature -40℃ ~ 200℃
Process pressure -1.0 bar ~ 20 bar
Protect level IP67